About idesign interiors 4 u
"I believe placing beautiful things in your surroundings help you to feel special and relaxed."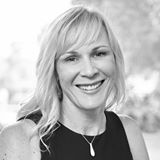 Hi, I am Sharon Sawyer. This belief started a lifelong passion for interior design. For the last 15 years, I have successfully run an interior design business in South West Sydney. In this time, I have professionally styled hundreds of homes, display homes and professional spaces in Sydney. In every room, my goal is to create a beautifully unique and stylish living space.
I spent many years using different pieces of furniture to achieve various style's and in the process discovered the furniture and décor brands that I could rely on to bring something special to the room. iDesign Interiors 4 U is a collection of these brands and their quality pieces.
iDesign Interiors 4 U gives every person access to the furniture brands that as an interior designer, I personally use and recommend. You too can make your living space beautifully unique and stylish with iDesign Interiors 4 U.